Charities unveil $20K recreation facility upgrades at NS Mayport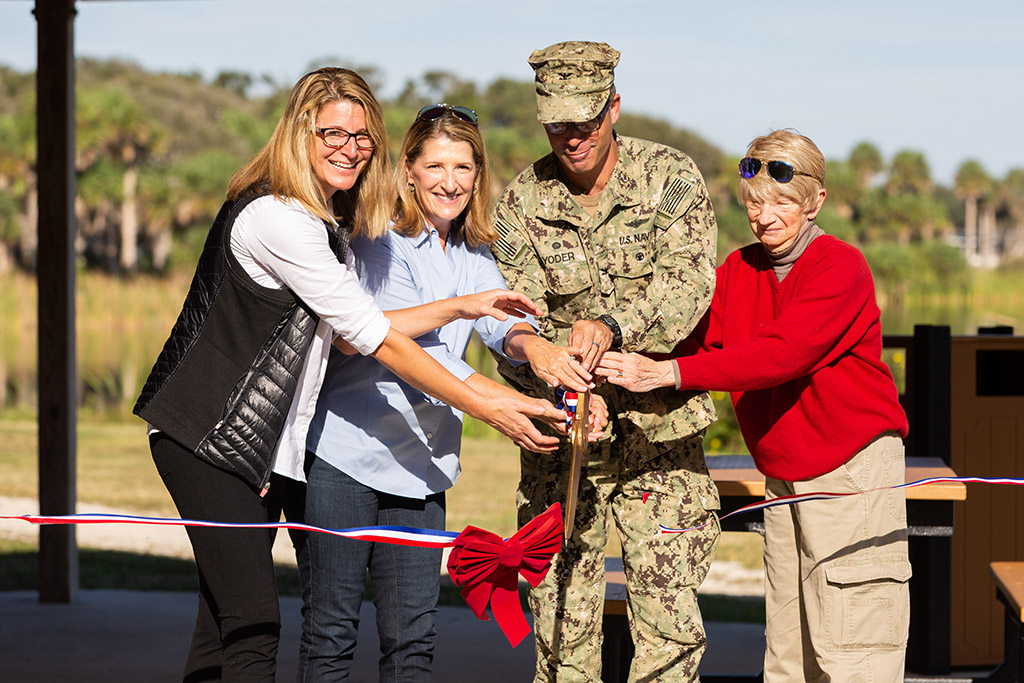 Naval Station Mayport 
JACKSONVILLE, FLA. – Nov. 7, 2018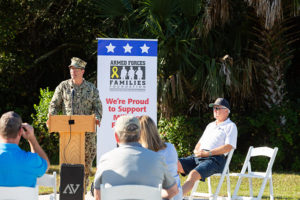 The Armed Forces Family Foundation and True Blue: Navy Family Benefactors joined forces once again to renovate two large picnic pavilions located at Naval Station Mayport's Lake Wonderwood Preserve.
The two charities celebrated the completion of the project on Wednesday with a brief ribbon cutting ceremony, which was attended by military members and families living on base and top-ranking base officials. During the event, representatives from AFFF and True Blue unveiled new structural renovations and the addition of needed amenities for two picnic pavilions located at phase two and three of the on-base lakeside park. The upgraded amenities include two BBQ grills, seven wear-resistant TREX picnic tables and two TREX trashcans, which can be used freely by residents living on the base and for community events.
The additions will expand the capabilities of the structures and allow for even greater usage by the service men and women of NS Mayport and their families.
"We're honored to continue our partnership with True Blue and help further improve the recreation facilities for the service members and families stationed at NS Mayport," said John Wright, a board member at AFFF. "Lake Wonderwood is an amazing resource for the Mayport community and the continued improvements made to the park since 2013 showcase both groups' dedication to supporting our troops and their families."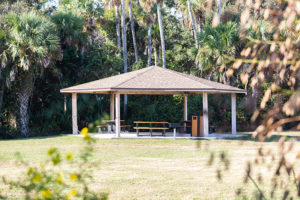 AFFF donated a total of $19,790 for the project, which further aids True Blue's continued mission to renovate and maintain Lake Wonderwood Preserve.
Since 2013, True Blue and their volunteers have worked to develop and improve the recreational facilities at Lake Wonderwood, including extending concrete pathways, building new walking bridges and continuing park upkeep.
True Blue and AFFF have previously partnered on projects to improve the Lake Wonderwood area, including:
2017 – Installation of a second children's playground
2016 – Construction of a pavilion shelter with BBQ grills and picnic amenities at phase one of Lake Wonderwood Preserve
2015 – Installation of a children's playground facility