AFFF funds $70K pair of on-base community projects at Camp Blanding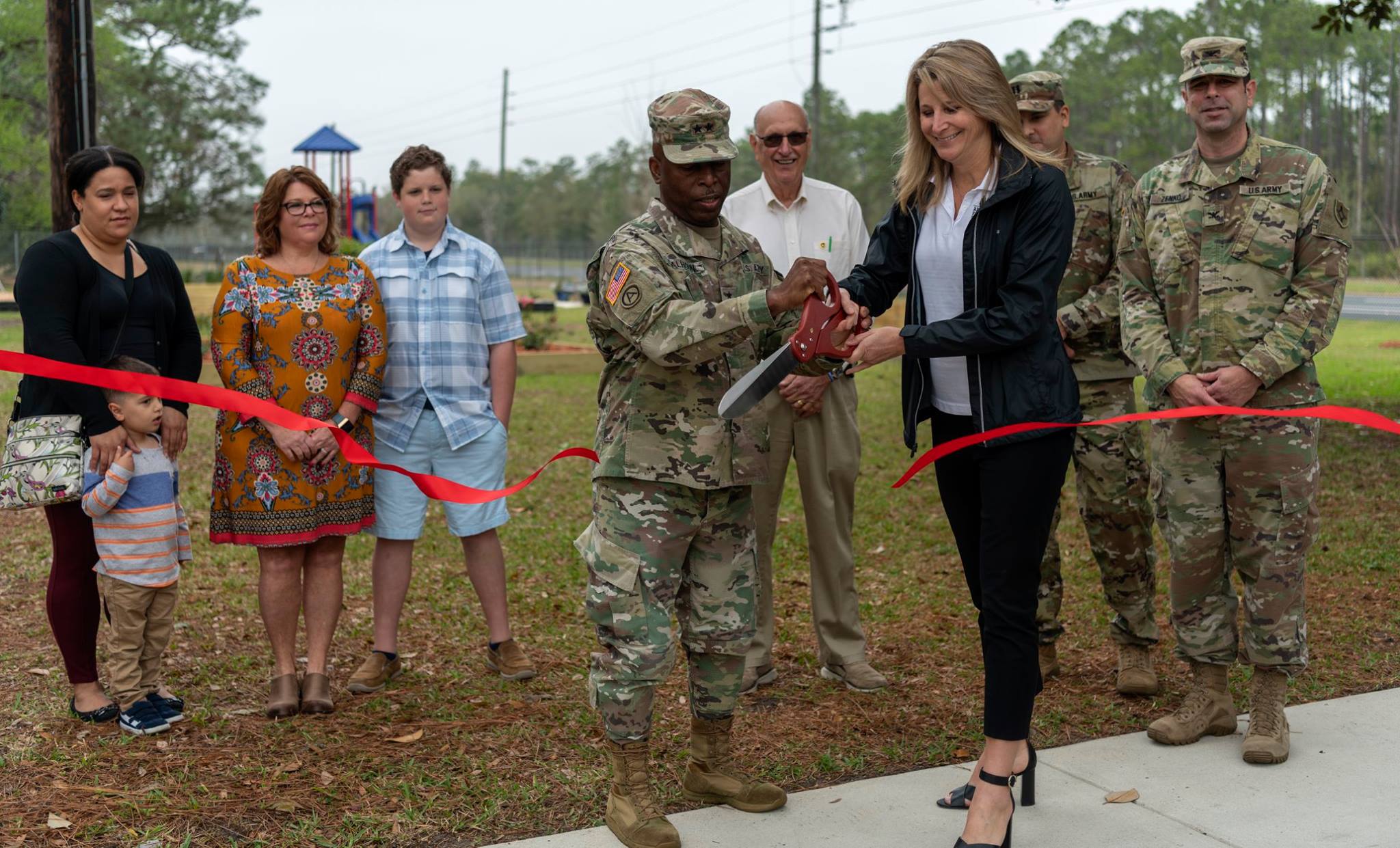 Camp Blanding
Starke, FLA. – Feb. 20, 2019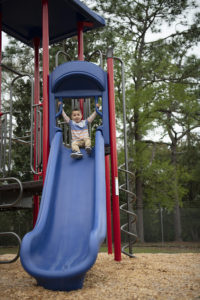 Organizers from the Armed Forces Families Foundation and Florida Survivor Outreach Services (SOS) helped celebrate the opening of a new Gold Star families memorial garden and the reopening of a newly renovated Family Assistance Center at Camp Blanding during a ribbon cutting ceremony on Wednesday at 10 a.m.
Last year, AFFF donated $31,542 for the construction for the new memorial garden and children's playground, as well as $39,951 to cover the renovation of Camp Blanding's Family Assistance Center, which is used to provide family readiness support and child and youth programming for the Florida National Guard.
The memorial garden will serve as a place that honors fallen service members and offers an on-base sanctuary for Gold Star families to come together to support one another. The space includes a garden area with benches, flowers, garden boxes, trees and more, as well as a play area for children.
The Family Assistance Center at Camp Blanding is located on the second story of a WWII-era building that required several significant upgrades. New upgrades to the center included the installation of new energy efficient windows, refinishing and replacement of hardwood flooring, a complete renovation of its bathroom facilities and the purchase of a new refrigerator and chest freezer. In addition to the structural upgrades, the center has been outfitted with a new EZ Child ID System, which will help further insure the safety of children at the center, as well as equipment for programs that teach children empowerment and safety tips.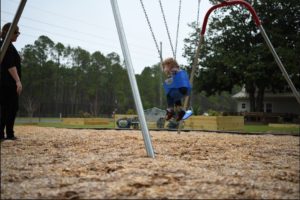 "Together with Florida Survivor Outreach Services, we were able to identify the biggest needs for military families at Camp Blanding. These two projects help honor the sacrifices made service members and their families and provide multi-purpose functional spaces for on-base families to enjoy year-round," said John Wright, an AFFF board member. "We are so thankful for the support of SOS, Camp Blanding, our donors and local Taco Bell sponsors for helping make these projects a reality."
The area where the memorial garden was constructed was previously an underutilized space for on-base families. The playground equipment formerly located at the site was worn from extended use and presented safety concerns due to rotting boards. Additionally, there was no seating available for families to enjoy the space.
There are more than 900 survivor family members in Northeast Florida alone. Each year on the last Sunday in September, an event is held to honor the Gold Star Mothers. This year Survivor Outreach Services would like to host that event at Camp Blanding and dedicate the space to the survivor families at that time. In addition to providing a space that Gold Star Families can access year-round, the space would also be used to host this event for years to come.