USO NAS Pensacola receives funding for upgraded computer lab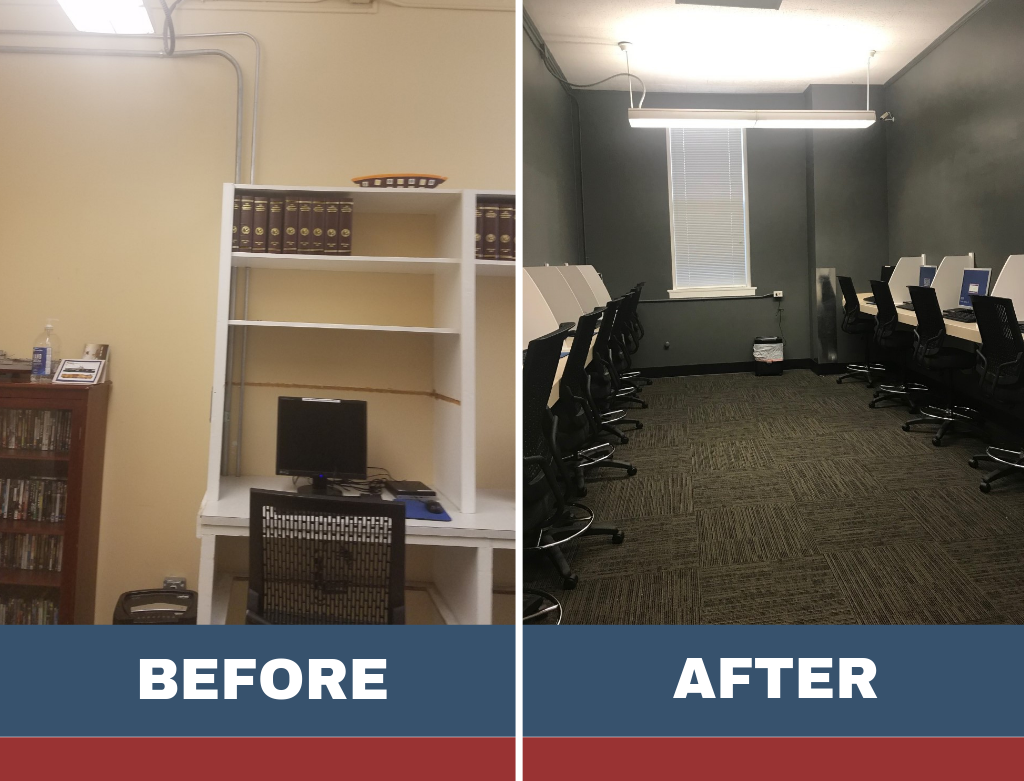 USO NAS Pensacola  
Pensacola, FLA. – Nov. 20, 2019
The Armed Forces Families Foundation and the USO of Northwest Florida have aligned once again to bring new upgrades to the USO Naval Air Station in Pensacola, Florida following a $55,879.38 donation from AFFF.
The recently completed, new community project focused on renovating the library computer lab located at the on-base USO center. The upgrades included the installation of new cabinetry, flooring, solid surface workspace counter tops, privacy dividers and additional wiring for phone and power connections. Additionally, the space was outfitted with fresh paint, new décor, a rapid charging station and a 24-month inventory of needed supplies, like printing paper and more.
"This much needed face-lift to the existing computer lab is truly a valuable gift to our service members and their families," said Dana Cervantes, Senior Director at the USO of Northwest Florida. "We are so appreciative of AFFF helping to further the mission of the USO. The USO strengthens America's military service members by keeping them connected to family, home, and country, throughout their service to the nation.
Prior to the renovations, the library space at USO NAS Pensacola was one of the most utilized services at the center, with nearly 12,000 visitors per year, but had inadequate facilities for computer resources. Now completed, the project will provide service members and their families with enhanced functional working space with access to computers, high-speed internet and printers in a comfortable and convenient setting.
In 2016, AFFF also provided $26,282 in funding to upgrade furnishings and entertainment systems within USO Naval Air Station Pensacola. Through 2019, AFFF  has helped fund five projects benefitting the USO of Northwest Florida and the men and women they serve.
Click on the images below to see more before and after photos of the space: