Orlando VA Hospital unveils nursing space for breastfeeding veteran moms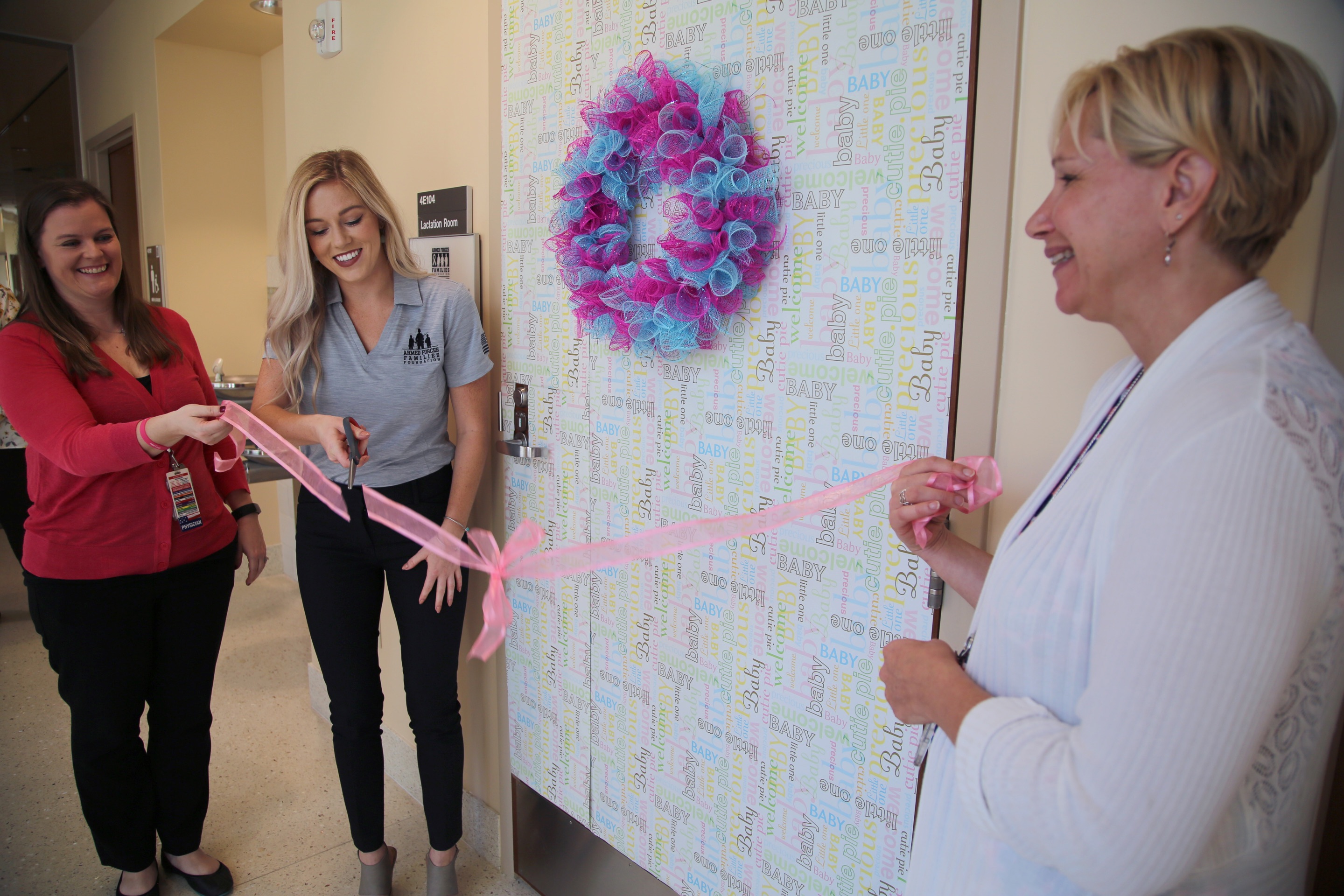 ORLANDO VA MEDICAL CENTER
ORLANDO, FLA. – Oct. 29, 2019
On Monday, organizers from the Armed Forces Families Foundation (AFFF) and Orlando VA Medical Center (OVAMC) came together to celebrate the official opening of a new lactation room and procedure room at the medical center.
The new lactation room was constructed to provide female Veterans, family members and guests with a functional, private area for breastfeeding and pumping. The addition of a new procedure room and other clinic renovations provide a quiet, calm environment for our female Veterans receiving outpatient gynecological procedures and exams.
AFFF donated a total of $26,151.16 to fund the construction of the lactation space for breastfeeding Veteran mothers, the installation of panel picture light lenses for Women's Health Clinic exam rooms and the renovation of a GYN procedure room. Medical-specific items purchased with the funds included two comfortable small recliners and ottomans for medical procedures.
"We are proud to near the completion of this project and sincerely hope that the facility will provide new mothers at the Orlando VA Medical Center with a comfortable, secure area to feed their children," said John Wright an AFFF board member. "Not only will this project benefit Veteran mothers who are breastfeeding, but also family members of Veterans receiving medical care at the center."
The upgrades will assist the Orlando VA Medical Center to meet growing demands from female Veterans. Approximately 13,000 female Veterans are enrolled in the Orlando VA Healthcare System, 25 percent of which may need access to women's health services during a visit.
"We have seen a dramatic increase in the number of female Veterans utilizing our  women's health related services. These enhancements will allow us to offer private, convenient and quality care to our female Veterans," said OVAMC Lisa Martel, Women Veteran Program Manager. "The lactation space is conveniently located near our Women's Clinic and Library making it very accessible to our patients. We are so appreciative of AFFF's donation in support of our female Veterans."