AFFF donation furnishes eight apartments reserved for veterans in need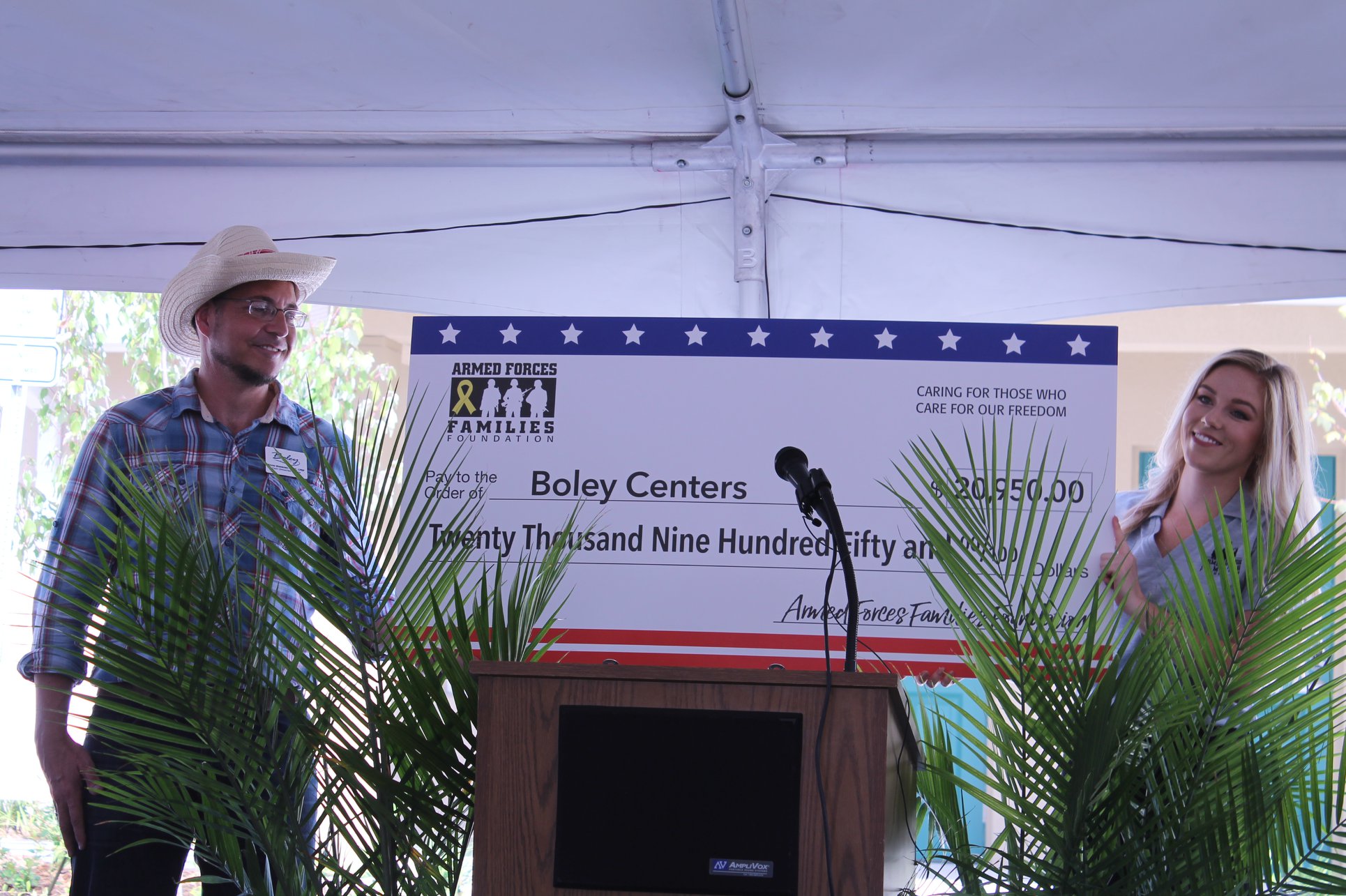 Boley Centers 
Tampa, FLA. – Oct. 30, 2019
Boley Centers, a private, not-for-profit organization committed to providing housing and rehabilitation programs for veterans and civilians, recently expanded their program capacity and will now be able to assist more individuals in-need through the support of the Armed Forces Families Foundation.
AFFF presented a check for $20,950 to cover the cost of furnishing eight apartments at Poynter Preserves in Pinellas County, Florida, which are reserved specifically for low-income or homeless veterans and their families. Each apartment was outfitted with an array of needed furnishings for bedrooms, living rooms and dining rooms. Items being purchased with the funds include dressers, mirrors, storage, lighting fixtures, sofas, dining room sets, beds, sofas and more.
Organizers expect the project to help address the growing need for veteran specific affordable housing in Pinellas County, which is home to many veterans and their families with a veteran population of over 88,000 individuals as of 2016.