New fitness equipment unveiled on Veterans Day at Tampa's Veterans Memorial Park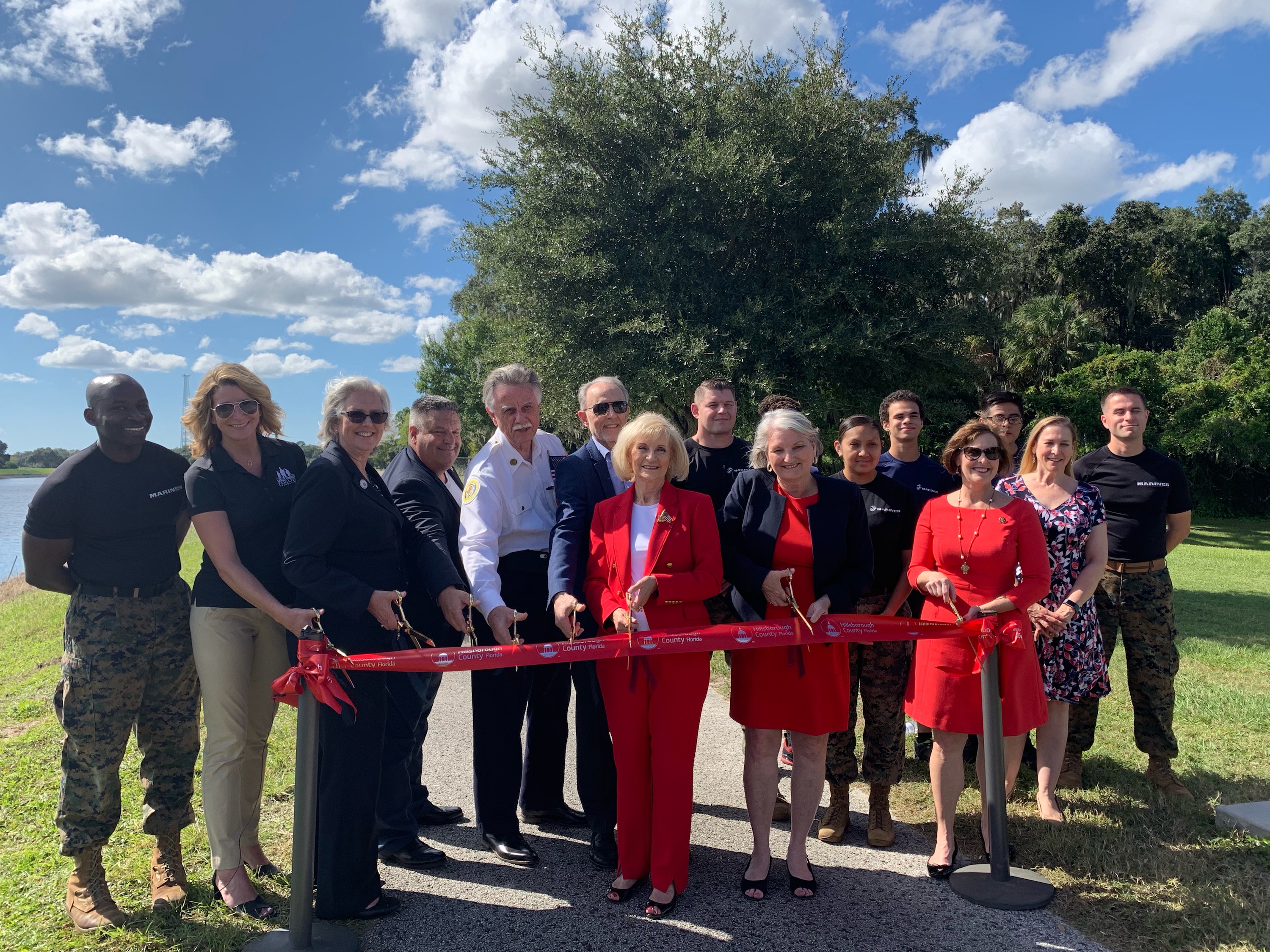 Veterans Memorial Park 
Tampa, FLA. – Nov. 11, 2019
Hillsborough County officials and volunteers from the Armed Forces Families Foundation gathered at Veterans Memorial Park in Tampa, Florida on Monday to kick off the county's 55th Annual Veterans Day Tribute with a special ribbon cutting that celebrated the completion of AFFF's latest Tampa Bay area community project. 
The brief ceremony commemorated the official opening of five fitness stations constructed along a section of the Tampa Bypass Canal Trail, which connects Veterans Memorial Park and Bypass Canal Park in Tampa, Florida.
The addition of the new equipment was funded by a $17,365 donation from the AFFF and includes an outdoor fitness bike, elliptical, rowing machine and more.  
"Being able to celebrate the completion of this project on such an important day to our nation's veterans is an honor and we are thankful to be a part of this community event," said John Wright, an AFFF board member. "Because of the generosity of our local donors, sponsors and the thousands of runners who participated in the 2019 Skyway 10K, our veterans and other visitors will have even more ways to get active during their visit to this beautiful park."
Currently, Veterans Memorial Park attracts 100,000 visitors annually. The Veterans Service Office, which is located on the grounds of the park, serves approximately 33,000 veterans, survivors and dependents with VA benefits.
Each year, the park hosts approximately two dozen patriotic events and is a historic place for visitors to learn more about military conflicts and view memorials, which honor the fallen of Hillsborough from each era of war.