USO Station Ft. Myers refreshes facility for service members and families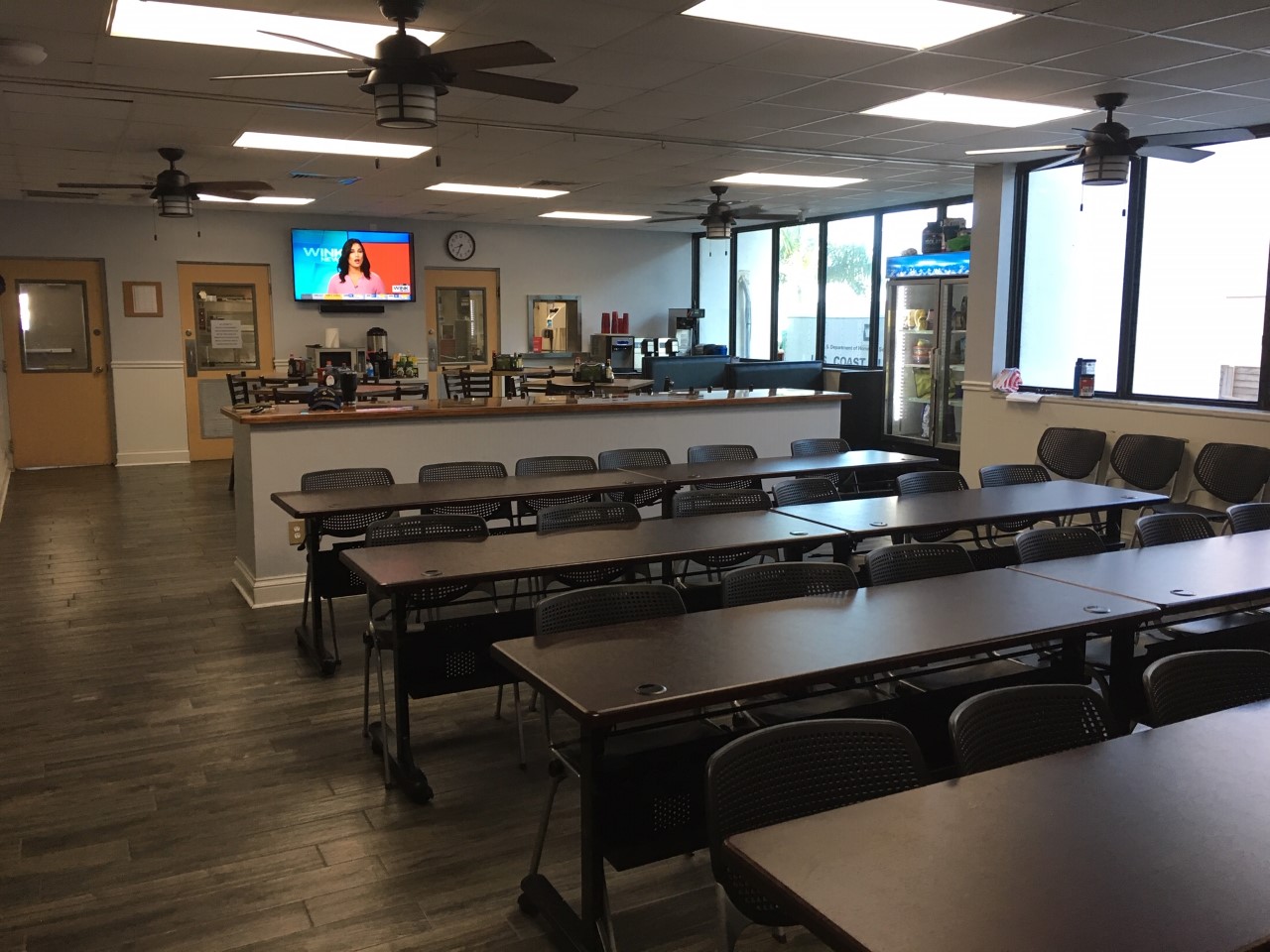 USO STATION FT. MYERS BEACH
MYERS, FLA. – 2020
The Armed Forces Families Foundation has continued its dedication to helping support military members and their families by providing updates for facilities at USO Station Ft. Myers Beach in Florida. AFFF partnered with the USO of Central Florida for the project and donated a total of $32,020 to cover refurbishment costs for the facility's military training deck and mess areas. Both areas are inter-joined and support crew members, Coast Guard Auxiliary, Navy Sea Cadets, 17 local emergency medical service and law enforcement partner agencies and the families of the military.
The training deck upgrades included new furnishings, including a flat-screen television, fan, sound system, training table, chairs and more. Additionally, the mess area was equipped with a new coffee maker, high-top tables, a full-size refrigerator and multi-functional seating like booths, benches and chairs.
The completed project helped satisfy a number of needs for the community facility and allows the largest common areas to better accommodate service members and their families. Through these funds, service members and families stationed in Ft. Myers and those visiting will now be able to enjoy the comforts of home and their time together.