St. Pete Catalyst: Skyway 10k going virtual for 2021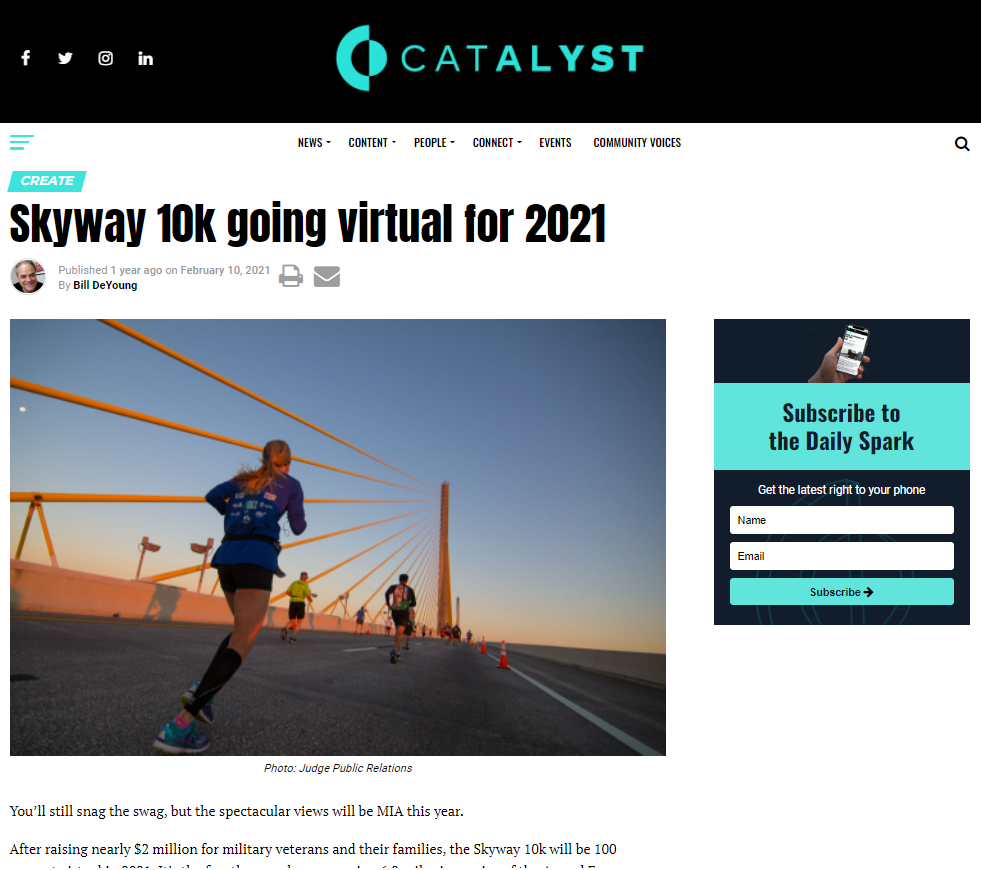 You'll still snag the swag, but the spectacular views will be MIA this year.
After raising nearly $2 million for military veterans and their families, the Skyway 10k will be 100 percent virtual in 2021. It's the fourth annual run, covering 6.2 miles in service of the Armed Forces Families Foundation, and registration begins today. But there won't be a bridge involved.
The $55 registration is open to 2,500 people, at the Skyway 10k website, and the first 2,000 of them will be permitted to bypass the always-tricky lottery system for the 2022 run (which means you'll be guaranteed a spot, as long as you pay the additional 2022 registration fee).