995 WQYK: Local National Guard Opened Skyway 10K With a Boom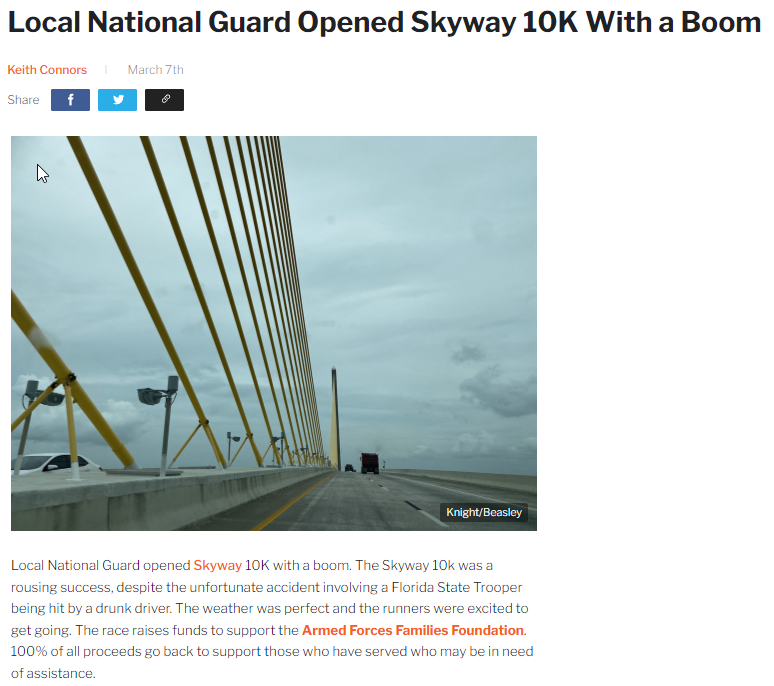 Local National Guard opened Skyway 10K with a boom. The Skyway 10k was a rousing success, despite the unfortunate accident involving a Florida State Trooper being hit by a drunk driver. The weather was perfect and the runners were excited to get going. The race raises funds to support the Armed Forces Families Foundation. 100% of all proceeds go back to support those who have served who may be in need of assistance.
But the story has a bigger bang to it than you may know. A firing battery from a local battalion was tasked with showing up and opening up the race.